1. Harmonia Sacra Read by Ernest Hilbert
Saturday, napping at noon, I'm shocked
When the refinery's test warning blows,
Correct to the second—an empty alarm,
Fossil hum of Cold War, its bombs undropped,
Frightened ash of another time. The siren caws
And wails black as a dropping Stuka to warn . . .
Of nothing. A test.
+++++++++++++++++++++Still, it reminds that one day
We'll come to ruin, one way or another,
Sun flare, stroke, silver storm of tragedy,
Or selfish negligence, or tooth decay.
The klaxon shrills its message, falls mute,
As stars surrender in futile pursuit.
Destined, as you, to such decline, I squander
Hours with indifferent cats beside me.
Ernest Hilbert's debut collection Sixty Sonnets (2009) was described by X.J. Kennedy as "maybe the most arresting sequence we have had since John Berryman checked out of America." His second collection, All of You on the Good Earth, will appear in 2013. He supplies libretti and song texts for contemporary composers Stella Sung, Daniel Felsenfeld, and Christopher LaRossa, as well as scripts for the post-punk conceptual band Mercury Radio Theater. His poems have appeared in several anthologies, including the Swallow Anthology of New American Poets (2009), Two Weeks: A Digital Anthology of Contemporary Poetry (2011), and two Penguin anthologies, Poetry: A Pocket Anthology and Literature: A Pocket Anthology (both 2011).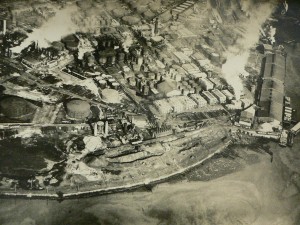 Comments
comments