by Ernest Hilbert on 08/07/10 at 9:03 am

Jennifer Egan's new book A Visit from the Goon Squad is reviewed on the cover of this week's New York Times Book Review. Here's an interview I conducted with Ms. Egan back in 2002 on her best-selling novel Look at Me.
Ernest Hilbert: What are your principal influences?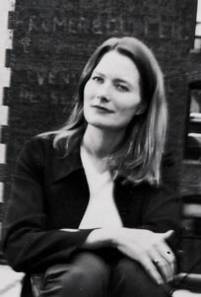 Jennifer Egan: That's such a hard question to answer, because there are many, many writers I've read and loved during my life whom I can't say for sure have impacted my work, except by enriching the imaginative mulch I have to draw from. I'm a huge fan of Nineteenth Century novels—Zola and Tolstoy and Dostoevsky, Jane Austen and George Eliot and Dickens—but in terms of influence, I think twentieth-century writers have had the greater impact. As a teenager I was very taken with the novels of Sartre, not just Nausea but his trilogy, beginning with The Age of Reason. The living writers whom I've most consciously emulated as an adult are probably Robert Stone and Don Delillo and Joyce Carol Oates, but I have no sense that my work is really like any of theirs. Look at Me owes a debt to Wharton's The House of Mirth, one of my all-time favorites, but that influence is mostly thematic. Ken Kesey's Sometimes a Great Notion was in my head to a certain extent while I worked on this book, and I also read a lot of Martin Amis, just trying to absorb the grotesque exaggerations of his humor. I think influence may be one of those things that other people can better identify than oneself.
EH: Have films or cinematic technique influenced your approach to the novel?
JE: Only to the extent that they've influenced the way all of us perceive and move through the world, in my opinion. I actually think it's a terrible trap to be thinking about movies while writing fiction, at least for me. The genres are so different, and the influence of film is so pervasive, that I feel fiction needs to be protected from it. When I hear students use a lot of cinematic terms to describe their work, I tend to assume that they won't end up being fiction writers. Screenwriters, maybe. It's a short, dangerous step from thinking about one's work in cinematic terms to thinking about whether the movie rights will sell, and the latter is anathema to literary creativity and originality.
EH: Your scenes are very vividly set. Aside from everyday observations, did you perform any other background work, field work so to speak, when writing Look at Me?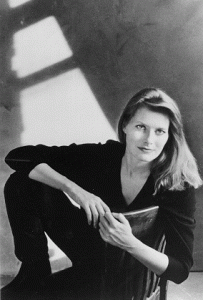 JE: I did quite a bit of fieldwork, which included the following: several trips to Rockford Illinois, which is my mother's hometown, but where I hadn't been since my grandparents died some years ago; a fair amount of reading about the industrial revolution in the Midwest; a part-time job working for a private detective; and interviews with sundry experts ranging from plastic surgeons to FBI employees specializing in counter-terrorism. I was up to date on the modeling world because I had done a cover story for the New York Times Magazine a few years ago about a young model living in New York. So all told, I'd say there was a fair amount of research, but not an extraordinary amount.
EH: Your decision to compose the novel from both first-person and third-person points of view is a compelling one. What inspired you to do so?
JE: I think I took it on initially as a technical challenge, but it stuck because I felt it was the best way to tell this story, which interweaves the two very different worlds of small-city America and slick New York. The New York stuff is all filtered through the very strong point of view of Charlotte Swensen, and her voice really saturates that material. For the Rockford part, I wanted an ensemble with multiple points of view, and the third person seemed like the most efficient way to pull that off. At the same time, the voice of the novel needed to have unity of some kind, so I worked hard to create a relationship between the tone and rhythm of Charlotte sections and those of the third-person narrator. In a way, that last part was the biggest challenge.
EH: Could you see yourself writing in the first person from a man's perspective?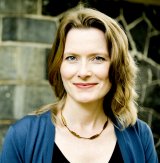 JE: I've done it with great pleasure, in two short stories. One of them is the first (and in my opinion best) story in my collection, Emerald City. The other was in Harper's a couple of years ago. The character I sympathize with most in Look at Me is without question Moose, the half-mad, discredited historian who is obsessed with an apocalyptic vision he had in his early twenties involving the industrial revolution, and comes to believe he is on the verge of imparting that vision to his niece. I'm drawn to writing about men (and as a man) because I'm most excited by material that feels the furthest from my own life. I'm the opposite of a memoirist, I guess.
EH: Perhaps this is a bit too philosophical, but it touches upon one of the themes of the novel. There are a number of dialectical oppositions at work in your novel as well as in the society it describes: viewer and viewed, authentic and synthetic, unique and serial. Can you discuss these oppositions? Do you feel that these polar systems are unhealthy or a natural part of our lives and perhaps our era?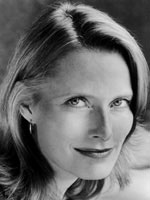 JE: They may be an unhealthy part of my psyche! I'm not sure why binary thinking pervades this novel, but it certainly does, although nearly all of those oppositions fall away in the course of the story. Indeed, in many cases people become the single thing they are most opposed to or appalled by; Charlotte the model, who has craved fame all her life, makes herself disappear; Irene Maitlock, who is sickened by fame, can't resist it. Z, who came to America to destroy this country, finds himself besotted with it. In this sense, the book tries to blow apart the notion that these binaries contain any truth in themselves, and suggests that aversions often conceal affinities.
EH: Perhaps it is bad luck, but can you discuss what you're working on at the moment?
JE: I'm working on trying to work with an eight-month-old baby in my life, and it's a challenge! I feel like my brain has been coddled, and I'm struggling to get into something new. I have a lot of short stories I want to work on, and ideas for another novel that seem to crumble a bit when I push against them. I also have a couple of assignments from the New York Times Magazine, one of which will hopefully pan out. But Look at Me ruled my life pretty exclusively for the past six years or so, and I'm still a bit at sea without it.
Comments
comments