My new poem "Entertainment Destination" appears in the latest issue of the Raintown Review, which also contains a review of my spoken word album Elegies & Laments, alongside many fine poems by Kevin O'Shea, Susan Spear, Deborah Tyler-Bennett, Jee Leong Koh, Austin MacRae, Susan Millar DuMars, Maryann Corbett, Matthew Buckley-Smith, Jenna Le, Robert Griffith, James M. Wilson, Christine Potter, Chris Childers, John Whitworth, and Wendy Sloan.
Bethlehem, Pennsylvania
Behold the black and idle cage. The ore-crane
Is now adorned Sultanic neon: SANDS.
It lures locals from hills to heated halls.
The great grim arm that veered to bear
Titanic loads of fresh-cooled steel to trains
That coursed corridors to cities back east—
Raising kingdoms beside the sea—now stands
Dormant, a bough from petrified bole that gains
No more from rain or earth. Inside are feasts.
The rooms are gloom and plush. Jackpots ring
And flash like a childhood amusement pier,
To calm the flush from wins that run to worries:
When riskers exile themselves from these lanes
Through sliding doors, the sky fills up with cries
That strike the ear as odd, so far from surf, and wings
Of gulls that float and wait above the walls.
Original appearance in Raintown Review.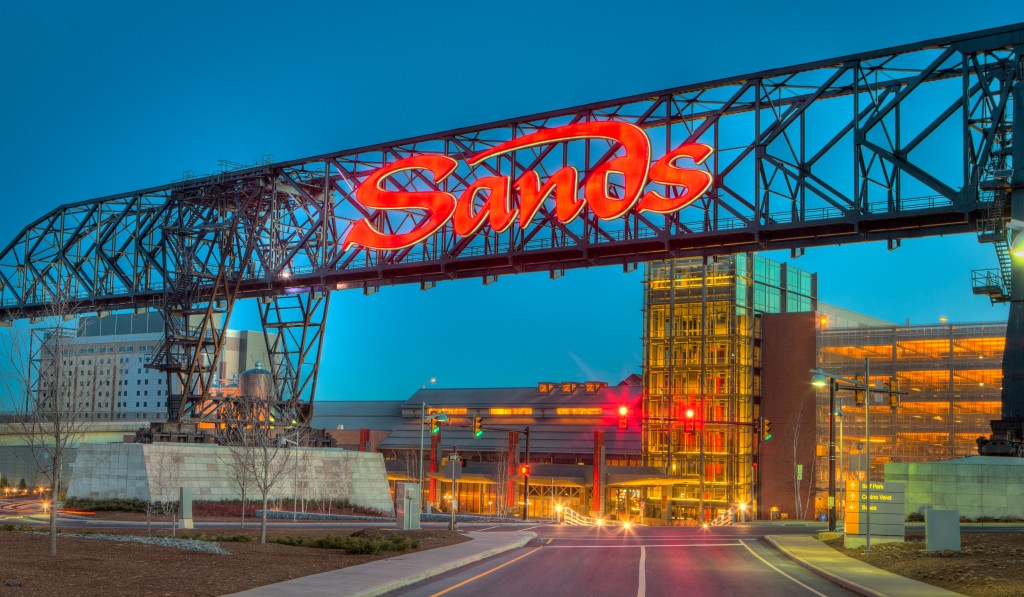 Comments
comments