1. Dizzy Read by David Yezzi

- \"Dizzy\" read by author David Yezzi. Original appearance in Smartish Pace magazine.
Zigging, mid-
block, he's off:
on a torn-up, trafficked slab of Second Avenue—
his cane sweeping
over
broken asphalt,
like a sapper or
an open skiff on back-splashing seas. For a few
seconds it's
unclear
if he gets
the risk,
as yellow cabs swoop down and flock at the light.
Then, safe
home
on the other
side. And I
for one cannot take my eyes off him as he pivots,
compassing
north.
We're never
truly clear.
Now he jams himself at pace between a giant planter
and cross-braced
scaffold
newly set up
at Finnegans.
And wham. The guy is smack on his ass, un-staring up
to heaven,
stunned.
Damn,
I think, what
the crap was that? It's not like the pain of loving someone
who doesn't
want
you back
(though that
once ate up years of my life and left me blown like an artery
after too many
bypasses),
nor does it
compare to
frittering away in a job that I'm ill-suited to and which I'll
probably
lose.
It's more
as if a hammer
dropped from a sill and laid him out cold. That scaffold
just appeared there
overnight.
And for all
my hard-won bile
I'm not worse off than he is, except in this: I've come
to think I
am.
Original appearance in Smartish Pace.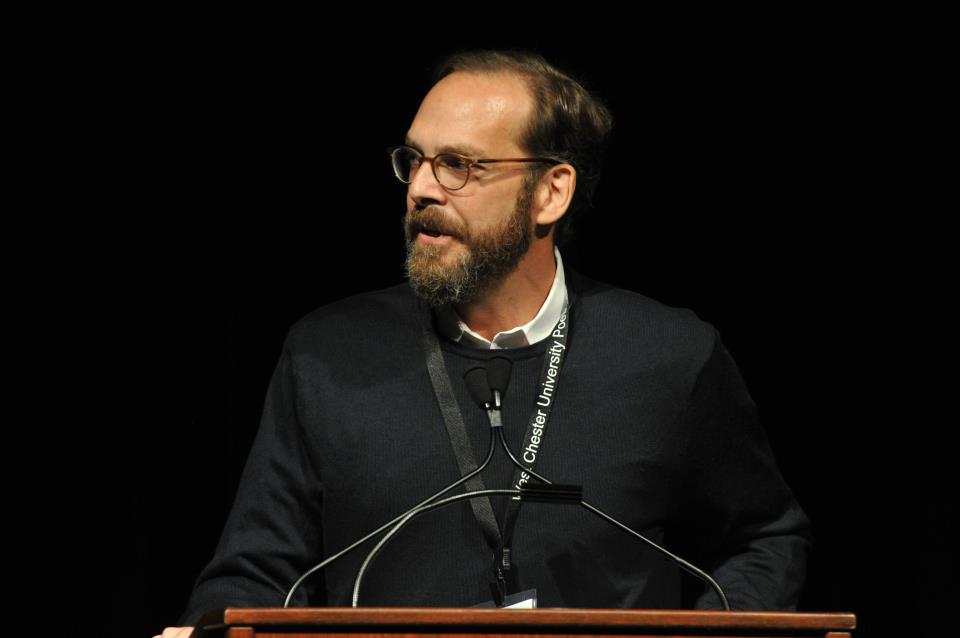 Comments
comments