i cornered a mouse on the counter and it slipped into the sink.
i had a frying pan, the future was mine. so why don't you wanna
get a house, my wife asked, opening the shutters. there is a flaccid
no which we say means yes, prostrate on the polished surface.
let's build condos here, someone says. spread the word.
windows go up and cats look out of them. the cats believe
they are playing with something. i am not quite the cats—
i don't know what to do. i feed the cats. i chase myself
around the house. the house must not leave the house.
Original appearance in The Wild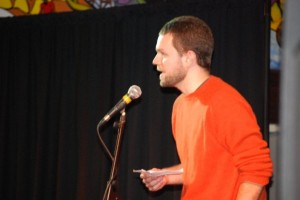 Comments
comments