Thine be the kingdom and the power and the glory.
He's paralyzed, so it's common: his bedsore.
But my father prays for himself, he tells this Bible story:
Cripple lowered from the roof into the flurry
around Jesus; healed, he climbed up off the floor.
Thine be the kingdom and the power and the glory.
On the stove, Dakin Solution hisses, boils. We worry
the wound. Twice every day, and sometimes more:
green gauze changed out. His Bible opens to this story:
Take up thy bed, and walk. No prayer. No oratory,
but the cripple's muscles flexed: like never before,
they moved, and he stood. Thine the power, and the glory.
Doctors say that he could die: They have to hurry,
might amputate. He's still, then the click of the door,
and my father cries, he prays—but this is a hard story:
Staph spreads, and surgeons treat his body like a quarry.
Close to his spine, they mine the green-black ore—
and still, he prays. I can't—but this is my father's story.
So, Thine be the kingdom. Thine, the power. Thine, the glory.
Order Poems of Devotion, edited by Luke Hankins, by clicking here or on the cover below.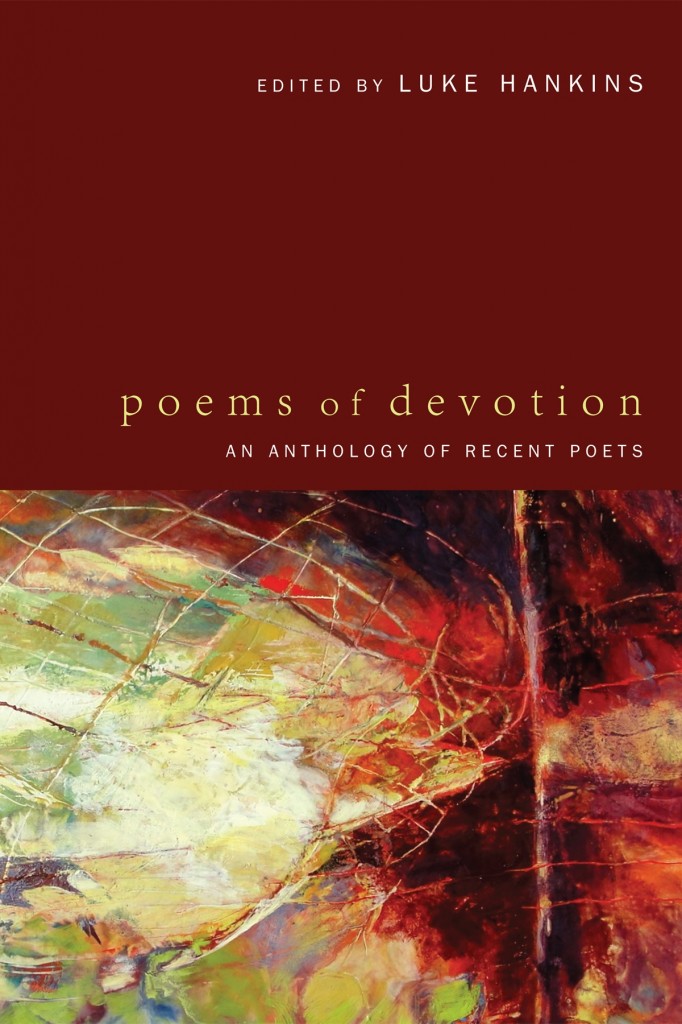 Comments
comments