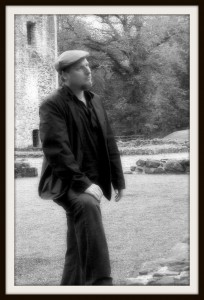 a. Everse: v.t. L. eversus, p.p. of evertere to turn out, overthrow; e out + vertere to turn. CF. Evert. To overthrow or subvert. [Obs.] – Glanvill
b. E-Verse: n. Universe as seen by poet, essayist, and raconteur Ernest Hilbert
c. E-Verse: n. Electronic verse, a term comprehending all digital means to store and transmit poetry, or verse, in addition to traditional paper media
Host Ernest Hilbert's debut poetry collection Sixty Sonnets (2009) was described by X.J. Kennedy as "maybe the most arresting sequence we have had since John Berryman checked out of America." His second collection, All of You on the Good Earth (2013), has been hailed as a "wonder of a book," "original and essential," an example of "sheer mastery of poetic form," containing "some of the most elegant poems in American literature since the loss of Anthony Hecht." His third collection, Caligulan (2015), which was awarded the prestigious 2017 Poets' Prize, has been called "brutal yet beautiful," defined by "pleasure, clarity, and discipline," "tough-minded and precise," filled with a "stern, witty, and often poignant music," and even "a page-turner in a way most poetry books can never be." His poetry has appeared in Best American Poetry 2018, The New Republic, American Poet, The Yale Review, American Literary Review, Boston Review, American Poetry Review, LIT, McSweeney's, American Scholar, Sewanee Review, Hudson Review, Parnassus, Measure, Harvard Review, The London Magazine, The New Criterion, Verse, Volt, and Fence. LATR Editions in New York issued a hand-sewn fine-press chapbook titled Aim Your Arrows at the Sun in fall 2009. A full list of Hilbert's books and limited edition posters can be found here. His poems have appeared in the Best American Poetry 2018, Swallow Anthology of New American Poets and two best-selling Penguin anthologies, Poetry: A Pocket Anthology and Literature: A Pocket Anthology. He was the editor of the Contemporary Poetry Review from 2005-2010. Hilbert writes about books for The Washington Post, The Wall Street Journal, and The Hopkins Review. For a full career biography, visit this page and scroll down.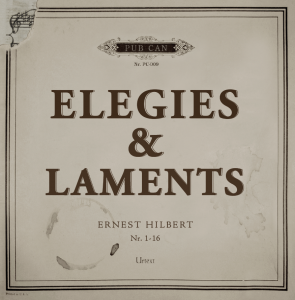 Hilbert has performed his poetry live with his backing band Legendary Misbehavior. Together, they recorded the album Elegies & Laments, available from Pub Can Records.

Hilbert received his doctorate in English Literature from Oxford University, where he earlier completed a Master's Degree and founded the Oxford Quarterly. While there, he studied with James Fenton and Jon Stallworthy. He was the poetry editor for Random House's magazine Bold Type in New York City for several years and later edited the magazine nowCulture. He works as a rare book dealer and lives in Philadelphia with his wife, Lynn Makowsky, a classical archaeologist. He teaches a course in the art of the opera libretto at the low-residency MFA program at Western State University of Colorado. To visit Hilbert's author website, click here. 

He created E-Verse Radio in the summer of 1999 as a regular means of harassment for friends, enemies, and fellow readers. It currently enjoys over 40,000 unique readers each month, including Pulitzer Prize-winning authors, truck drivers, MIT professors, and stunt men. You may send electronic mail to E-Verse Radio at ernest @ everseradio .com.

Producer and sidekick Paul Fleming prepares high quality radio and TV broadcasts for your delectation. He manages the very popular website, cleaning up most of Ernie's "issues" and will occasionally deliver the odd blog post.

Designer Jennifer Mercer is already famous for her surprising and fun designs in a variety of media. The woman behind the E-Verse Radio logo, the popular guitar picks, pens, stickers, and temporary tattoos, Jennifer continues to design E-Verse Radio merchandise, to include t-shirts, glow-in-the-dark stickers, shot glasses, ashtrays, and the long-awaited Ernest and Paul bobble-heads. You can view more of her work at www.jmercerdesign.com. She is also a world-class ice skater!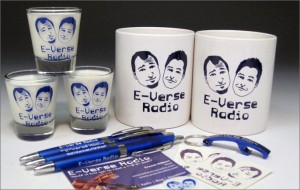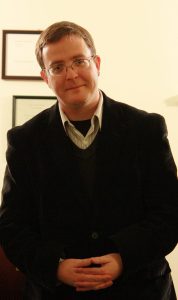 Poetry Editor Luke Stromberg's poetry has appeared or is forthcoming in The Philadelphia Inquirer, The New Criterion, The Hopkins Review, Think Journal, Cleaver Magazine, and elsewhere. He lives in Upper Darby, PA and works as an adjunct English instructor at Eastern University.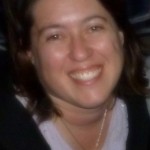 Senior writer Bethany has a true gift for writing classic E-Verse top five lists. She has been a contestant on Jeopardy! and currently works for the toy company Entertainment Earth, making action figures and bobbleheads of Star Trek, Battlestar Gallactica, Dr. Who, and other classic sci-fi franchises. How cool is that?
FORMER E-VERSERS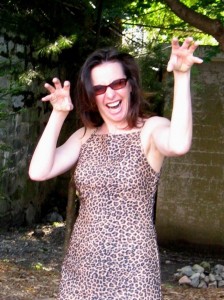 Cynthia is a stay at home mom in the suburbs of Connecticut who keeps sane by doing crazy things. Her column, Bouillabaisse, like the original peasant soup is made up of all things geek, absurd, oddly entertaining, and the occasional cooking recipe that is caught in her net and simmered into something mentally fortifying and hopefully enjoyable.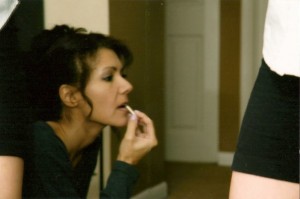 Staff writer Theresa serves as the in-house music expert and guiding spirit.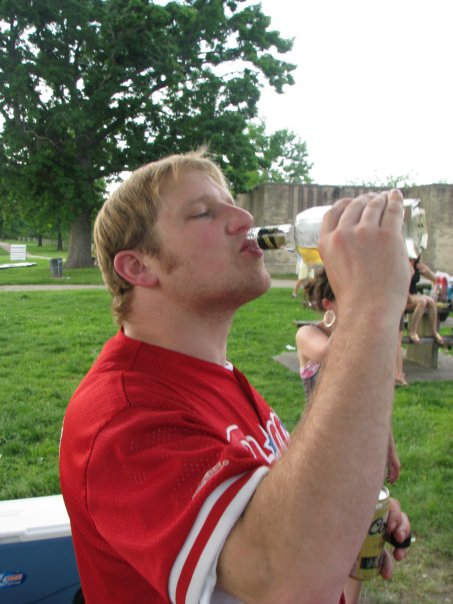 E-Verse bartender Tom keeps the E-Verse staff in the right frame of mind. You may see him racing around the city on his motorcycle or over at Pod, where he keeps the undergrads at Penn sufficiently sedated and therefore harmless to the rest of us.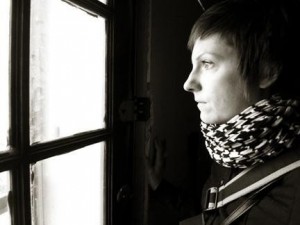 Niamh (pronounced Neeve) is E-Verse's fantastic photographer. She takes the cool product shots and portraits you see all the time on the E-Verse Blog.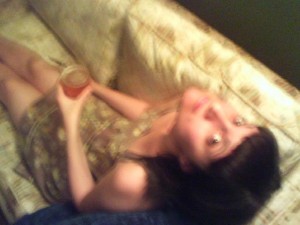 Melissa creates beautiful hand-sewn fine press books for E-Verse subsidiary Nemean Lion Press, including A Fletching of Hackles, a book of dueling limericks between David Yezzi and Ernest Hilbert, which sold out all copies in its first week partly due to the clever hand-cut comic portraits of the authors she designed for the cover. .

Jessica is the E-Verse Contessa. She is the best-read fashionista in the greater metropolitan area, and, as the Dark Lady, hosts the E-Verse network series "Shakespeare Says," a regular A-Z compendium of words coined by the immortal bard. She has never been seen wearing the same outfit twice.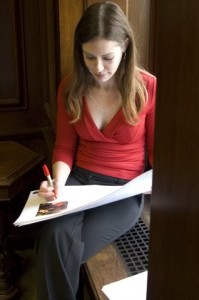 This web site is a copyrighted product of E-Verse Radio. The information on this site is provided as a resource to those interested in literature, poetry, book and magazine publishing, and popular culture. E-Verse Radio disclaims any representation or warranty, expressed or implied, concerning the accuracy, completeness, or fitness for a particular purpose of the information. Persons, particularly students, accessing this information assume full responsibility for the use of the information and understand and agree that E-Verse Radio is not responsible or liable for any claim, loss, or damage arising from the use of this information. Reference to specific products, processes, or services does not constitute or imply recommendation or endorsement by E-Verse Radio. E-Verse Radio also reserves the right to make changes at any time without notice. No portions of www.everseradio.com may be reproduced without the express written consent of E-Verse Radio or its proprietor, Ernest Hilbert. In addition, some of the material on this site, or linked to by this site, may be copyrighted by others. E-Verse Radio cannot grant permission to use or reproduce others' copyrighted material.

E-Verse Radio, asking people since 1999:
"Would it kill you to read a *&#%$@& book?"