Long-standing E-Verse friend, artist Brian Knauer, invites you to visit his Brooklyn studio to see his latest work. Brian once owned a small art gallery called Blue on Lafayette near Prince Street in SoHo. I lived in a loft down on Howard, above Canal and between Broadway and Mercer. Brian and I spent a lot of time together and collaborated on a series called "The Baron," which consisted of poems and paintings that depicted the life of a fabulously wealthy and popular "Baron" based on Baron Enrico di Portanova, whose obituary we encountered one Sunday afternoon while reading the Sunday Times in his gallery.
If you're in New York, you should stop by Brian's studio and see some of his new work! Here is his message:
Hi all. I am participating in GO, an open studio tour sponsored by the Brooklyn Museum. Briefly, it's an open studio for registered Brooklyn artists this upcoming weekend September 8&9. Anyone can register and be a voter. Select artists voted in will have work included in a show at the Brooklyn Museum. For more info go to www.gobrooklynart.org. My studio is located at Fountain Studios in Prospect Heights 604 Grand Ave. I will be there showing new paintings all day Saturday and Sunday Sept. 8-9 from 11:00AM till 7:00PM. Other artists at Fountain are participating and together we are having a reception Saturday 6:00 till 8:00PM.
Check out Brian's paintings here. More here and here.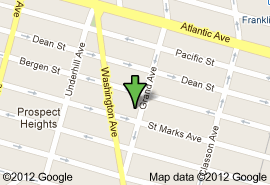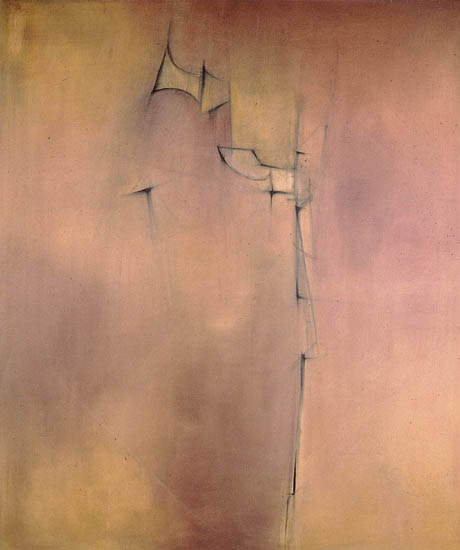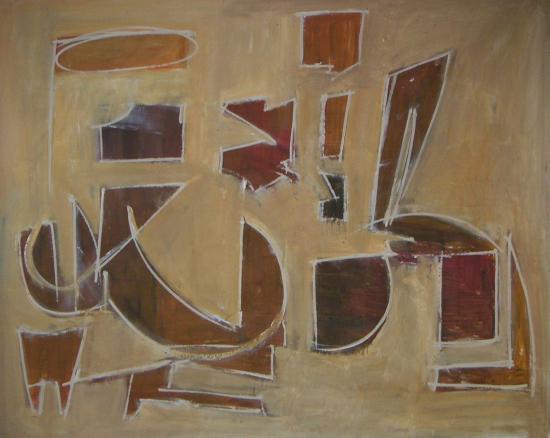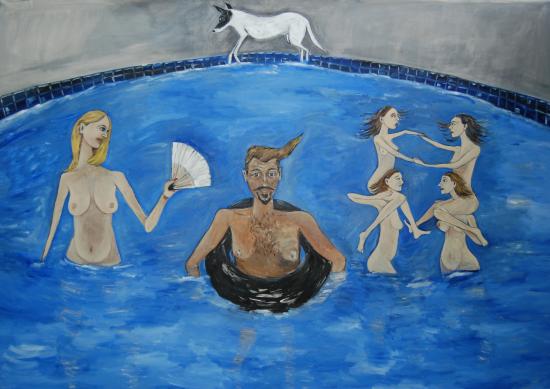 "A Summer Day at the Baron's Villa" by Ernest Hilbert
Here's the way to be; he's sure you'll agree:
Just float, drink, swallow salty oysters and swim,
Luxuriate in Baronial style,
Drift with the breeze like an empty sailboat
In a place fully remote and well-fenced,
Where plots may thicken and pulses quicken.
Above, the summer's sun lolls idly.
His villa boasts no telephone or clock.
His dog strides like a stallion at pool's edge.
His sly Bacchantes frolic beside him.
A pale interlace of brunettes balance,
Sylphidic, for a fresh match of "chicken."
They sway to the bright twang of surfer rock.
A well-built blonde fans him with a great scallop!
His pooch makes the rounds, leaps, whirls, gallops.
To hell with the world beyond the hedge.
Aegean bronze, Luciferian smile—
When all else sinks, the Baron will still float.

Comments
comments